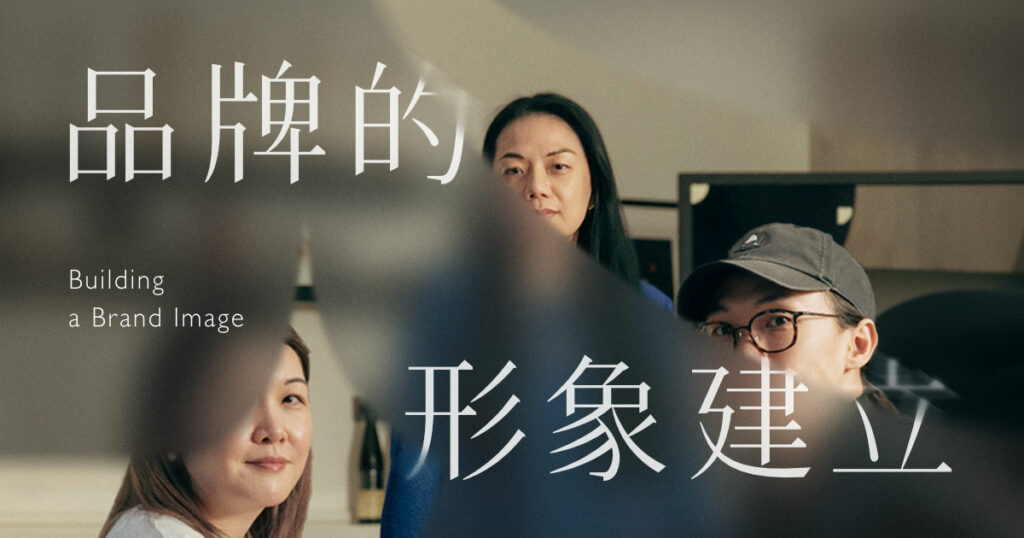 What is the purpose of building a brand image? How can a successful brand image be established? When creating brand images for clients, JL DESIGN does not adhere to conventional thinking but rather seeks unexpected solutions.
Creating a New Paradigm for Brand Image
Project Director, Chia-Ying Tsai, believes that regardless of the scale of a project, the approach to brand image building remains the same. JL DESIGN focuses on uncovering underlying issues, listening to the brand's urgent needs, identifying compelling stories, and then designing solutions that address pain points.
Brand image building goes beyond establishing a visual identity and corporate identity (CI); it also involves considering customer attributes and project requirements. The team believes in utilizing "design" to create effective communication channels and foster a friendly communication process. This can be achieved through methods such as paper surveys, individual interviews, brainstorming sessions, and workshops to resolve internal and external consensus issues and even uncover problems the client may not have considered before.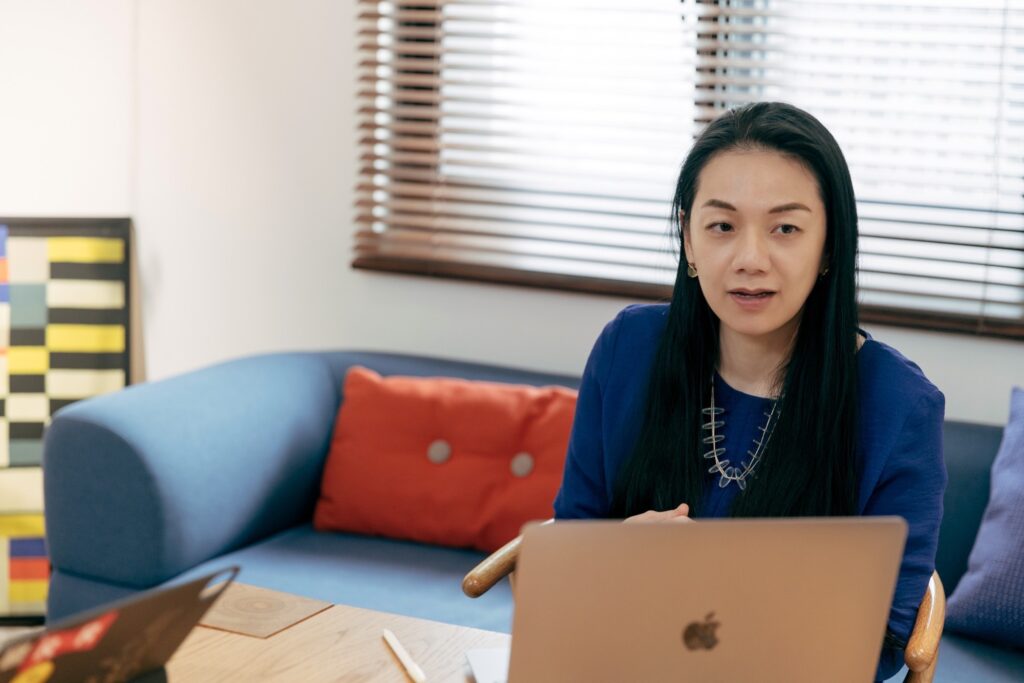 JL DESIGN excels in exploring different methods to find answers. "Whether it's a cultural project or a commercial brand, each faces unique challenges. We need to identify the most suitable communication approach for each brand in order to transform pain points into insights," says Chia-Ying, the Project Director. The approach to creating a new paradigm requires not only good design but also a mindset that breaks conventional patterns.
"How to build a brand image?" JL DESIGN believes that "creative value" is the most crucial element because only through creativity can new paths be discovered for the brand and its products. In Lance's presentation, he mentioned the ASUS Zenbook Pro project targeting the Taiwanese market. The team observed that the marketing standard for computer products campaigns often involved using a spokesperson, a main visual, and an offline event.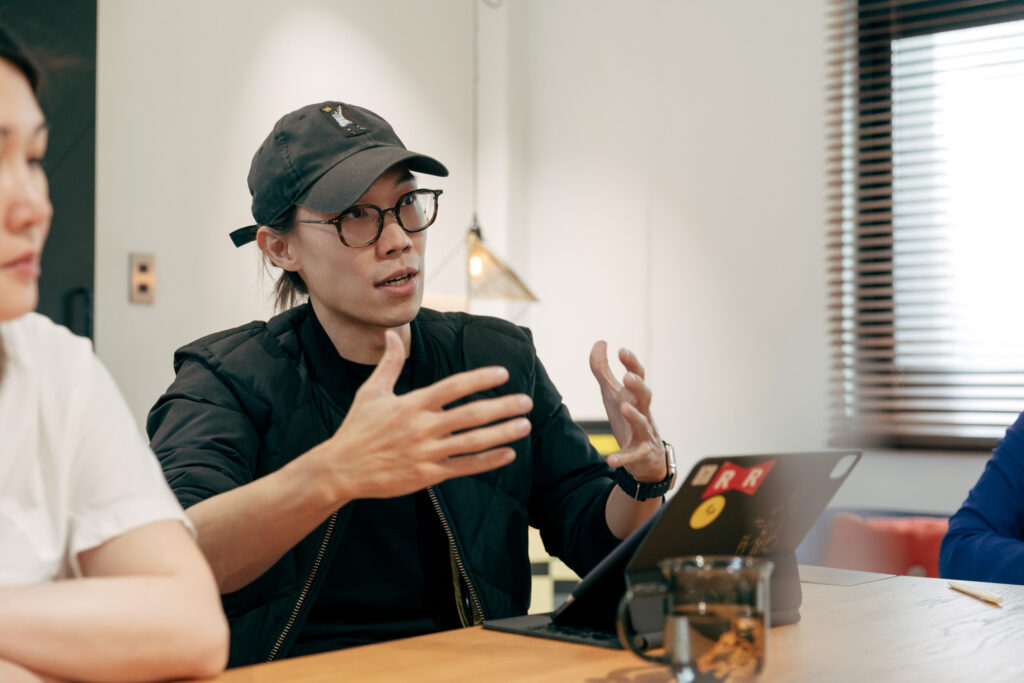 "When these methods no longer attract the target audience, how should we respond?" In order to meet the diverse needs of the audience, the team breaks the conventional approach and proposes a combination of three spokespersons: a director, a musician, and a digital artist. This allows them to express different aspects of the product and actively participate in the project's creation. This approach goes beyond traditional endorsement, creating a genuine connection through collaborative co-creation.
ASUS Zenbook Pro involves the collaboration of three diverse creators from the fields of directing, music, and digital art, who come together to participate in the brand's project.
In the ASUS Zenbook Pro project, the team ventured to differentiate the testimonial approach for Taiwanese 3C (an abbreviation often used in Taiwan for computers, communications, and consumer electronics) products from conventional marketing thinking. Despite the complexity of the collaboration, they managed to refine the expression of the product's features and value, bringing forth new possibilities for the marketing model of 3C brands.
"Creating a strong brand image requires avoiding being bound by conventional patterns. Only when you understand the rules of the game can you break those rules." – Project Director, Chia-Ying Tsai
|Further Reading|
► ASUS Zenbook Pro|Brand Product Launch Campaign
► ASUS Zenbook Pro|21 Days
Creating Meaningful Collaborations
The team then shared about the ASUS ProArt project targeting the international market. Apart from enhancing brand reputation and international aesthetics, it is crucial to prioritize the experience of the target audience and place " resonating with creators" as the primary consideration in order to establish a meaningful and enduring brand image.
Lance jokingly remarked, "We are the most demanding designers who deeply understand buyers' needs and expectations for products." He discussed the process of building the ProArt brand image, stating, "As it is a brand that emphasizes creativity, we envision it as a blank canvas, providing excellent performance for professional creators. This core idea inspired us to construct a new way of communication with creators."
Engaging Suitable International Artists for the Four Product Lines of ASUS ProArt
Through the four product lines of ProArt, suitable artists are sought, and based on the characteristics of their works, the best ways to showcase the products are identified. "For instance, the works of the Italian new media art studio Fuse* make extensive use of data computation, demonstrating the powerful performance of desktop computers. The creative team from Lithuania, KORB, excels in fluid visual expression, showcasing the high color accuracy of the screen."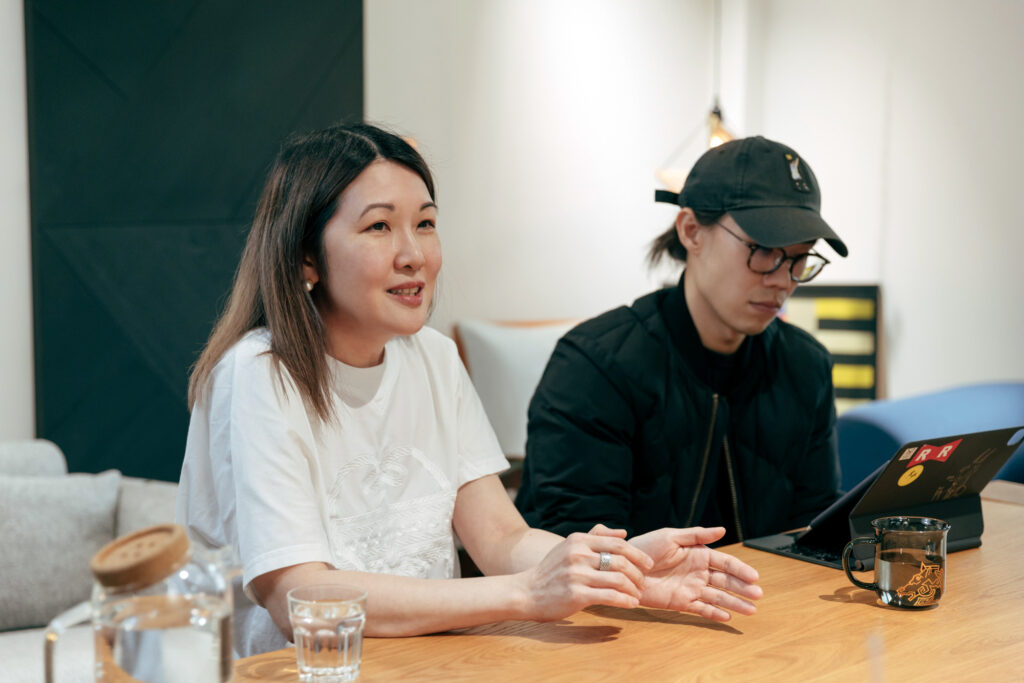 To create meaningful collaborations, it is crucial to have a keen market sense and not just focus on aesthetics and catching attention. The key to successful cross-border cooperation with partners from the UK, Italy, and Lithuania lies not in language but in mindset. Angela Wu, agency partner with extensive experience in cross-cultural communication, states, "Choosing international collaboration partners for clients is a challenging task. Due to a lack of reference points for clients, besides considering reputation and industry influence, a discerning judgment of their work is necessary to find suitable partners."
The success of ProArt lies in its precise grasp of collaborative partnerships, helping the brand find its visual language and creating long-lasting visual elements for clients.
|Further Reading|
► ASUS ProArt
► Beyond Pro|ProArt Influencer Video
Consistently Evolving while staying true to our roots
Over the years, the JL DESIGN team has developed strong operational capabilities to handle projects of various sizes and types through the integration of international collaborations. They have honed their skills in precise team management and overcome challenges from different fields and countries. In fact, these experiences have been built over a decade of hard work. Angela shared, "We continue to apply motion design experience, which Taiwan lacks in comparison, to our projects, ranging from channel branding in different countries to prestigious events like the Golden Melody Awards and Golden Horse Awards in Taiwan. Expanding our horizons and pursuing visual excellence at an international level have become ingrained in our team's self-expectations."
|Further Reading|
► CCTV 9 2018
► FOX Classics (Japan) Channel Branding

Chia-Ying believes that the key to the team's success in completing numerous international collaborative projects lies in the fact that team members possess both the skills of a captain and the abilities of a crew member, allowing them to address problems from various perspectives of both creators and clients. Through cross-border collaborations, the team has learned how to collaborate with international professionals, manage strict timelines, and have a precise understanding of the production process. Simultaneously, they have also learned that creating an effective brand image and addressing client pain points may require exploring multiple approaches, rather than just following a single path.
"No matter how techniques may change, storytelling remains at the core. When a core concept is solid and resonates with people, it doesn't matter where we go. Even though there may be people with greater technical skills than us, our advantage lies in having a strong concept at the core, driving it through methods and integrating resources from all sides to let creativity happen in the best possible way." – Project Director, Chia-Ying Tsai
In the mindset of JL DESIGN, brand image is no longer just a representation of a single image but encompasses a broader range of aspects. "As the mediums continue to expand, from concept to visuals, information conveyed, and communication methods, everything needs to be comprehensive," says Chia-Ying.
Systematic Thinking of "Thinking One Step Ahead"
After more than a decade of experiences, JL DESIGN has demonstrated not only a pursuit of design quality but also a dedication to breaking existing forms and presenting new creative propositions. This is evident in their work, ranging from international channel branding design to large-scale cultural projects in Taiwan, and even in the integration of commercial brand images.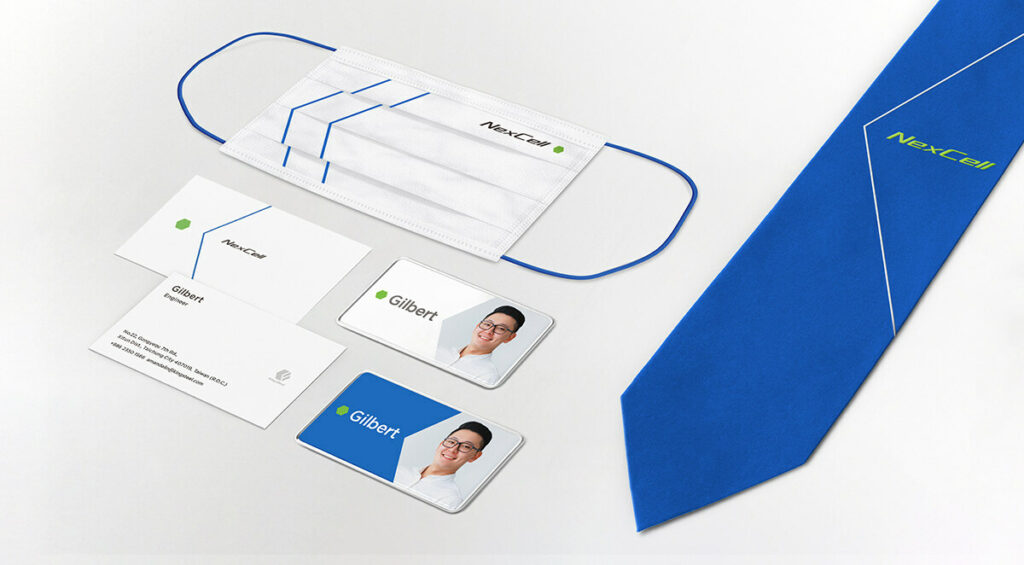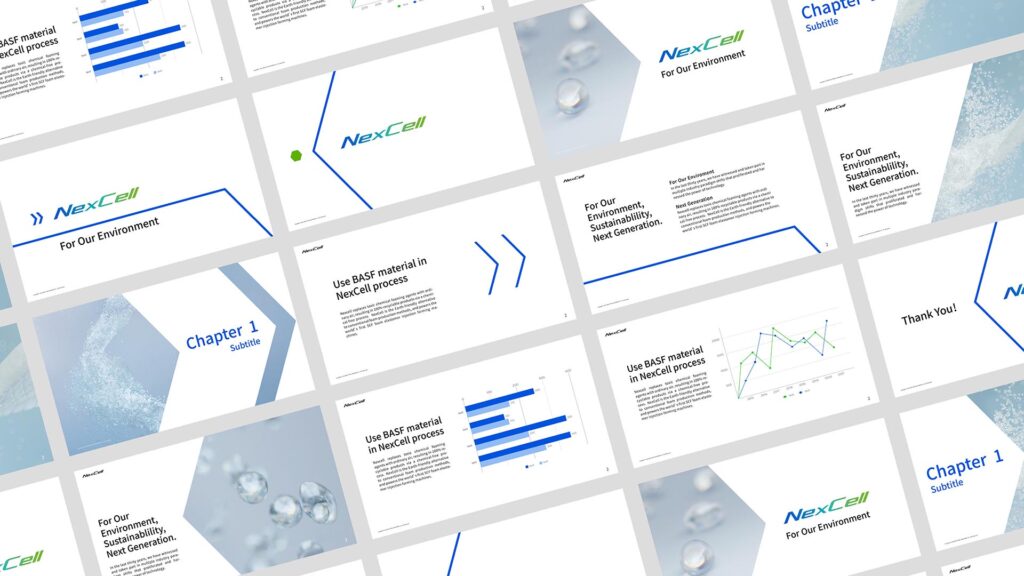 KingSteel Machinery as an example, initially, the client only required a video to be played at the international K-SHOW exhibition. However, with the mindset of "thinking one step ahead," the team went beyond just the exhibition video. They extended the production to create other applications, including large advertising billboards and clothing logos for exhibition staff. Chia-Ying believes, "We don't approach clients with a mindset of buying a service with a fixed budget. The team strives to create more value for clients through systematic thinking, such as videos with extendable applications, efficient design solutions, and integrated communication support."
|Further Reading|
► King Steel Machinery NexCell® | Brand Product Video & Application Design

► Formosa Plastic Corporation|Product Video

Even if the client's original request is singular, we are accustomed to thinking one step ahead. Only by doing so can design truly come to fruition and even expand into broader applications. It is through this "thinking one step ahead" approach that we can help clients discover their true pain points, solve problems, authentically convey brand image, and allow creativity to thrive in the best possible way.